Welcome to Africa
Flexible Tours and Car Hire is made of a team of professionals in the field of tourism and travel in Kenya. With almost two decades of experience in tours and travel operations you can rest in the assurance that your safari is being organized by capable and efficient people.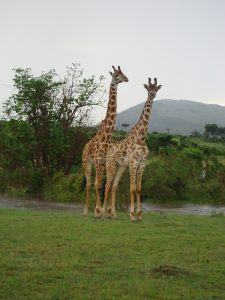 The Tours: Every effort is made by the personnel at Flexible Tours and Car Hire to ensure that our clientele get exactly what they have asked for with value added services included at no extra cost. The result of this concerted effort to satisfy our clients has resulted in Flexible Tours and Car Hire receiving several repeat clients. While you are our client we try to ensure your safety at all times even in the more adventurous sports such as White Water Rafting where you have to sign an indemnity form.
The Staff: Employing friendly and efficient staff has enabled Flexible Tours and Car Hire to deliver services promptly, professionally and to the satisfaction of our clients who have been glad to receive a welcome and helping hand as soon as they arrive. Our courtesy team that meets you at the point of entry ensures that you feel welcome and the you do not miss home while you are with us as we try to provide another "home away from home."
The Transport: This is one of the most important factors in the delivery of services to the client and recognizing this fact Flexible Tours and Car Hire has ensured that the transportation that is used by the firm's clientele meets the international tourism standards. This means that our fleet is constantly being renewed, the motor vehicles are well maintained through regular service and replacement of motor parts and that these cars are comprehensively insured.
The Accommodation: The range consists of luxury lodges and resorts, to middle class hotels and lodgings to economy accommodation in either budget hotels or tented camps. There is accommodation to suit every budget so please inquire through the bookings form and we shall give you a quotation for your safari in the different establishments or for just a stay in one or two of the hotels/lodges.
The Price: This is not fixed and depending on the season and the size of your group Flexible Tours and Car Hire will be happy to give you a quotation. Please note that the bigger the group the lower the cost per person and also if you wish to travel in economy establishments the price goes down. During the low tourist seasons we offer a reasonable discount so let us know when you would like to travel, the number of people in your group and the type of accommodation you require and we will gladly give you a quotation.